Guerras futuras: El impacto de las nuevas tecnologías – Pere Brunet – Londres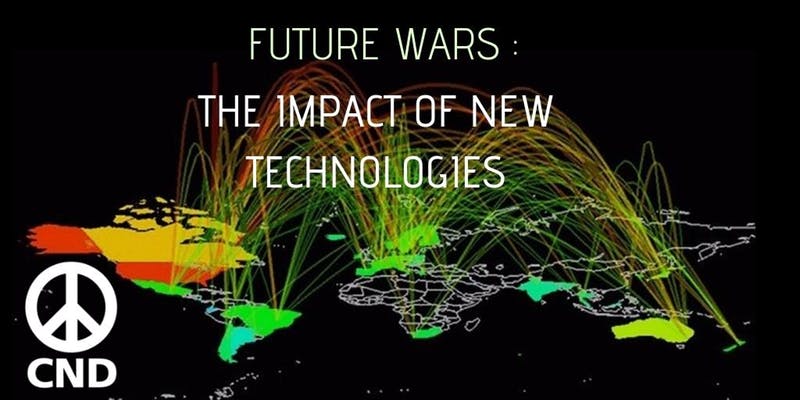 10 November, 2018
---
Where:
Birkbeck University of London (Room B36, Malet Street, London, WC1E 7HZ, United Kingdom)
---
Organizes:
Campaign For Nuclear Disarmament (CND)
---
Type of event:
Talks
---
El sábado 10 de noviembre, tendá lugar la conferencia sobre el impacto de las nuevas tecnologías en las futuras guerras y los nuevos desafíos que enfrentaremos como resultado, organizada por Campaign For Nuclear Disarmament (CND). Pere Brunet, investigador del Centre Delàs de Estudios por la Paz, participará en la plenaria sobre "Los usos de la Inteligencia Artificial" para ofrecer un análisis de los sistemas autónomos.
La militarización del espacio; guerra cibernética; hacking; robots asesinos y drones; nueva ética tecnológica y visiones alternativas de seguridad, son los temas que se abordarán durante este encuentro que contará con la participación de Duncan Campbell, Arielle Denis, Stuart Parkinson, Ted Seay, Elke Schwartz, Carol Turner, Dave Webb, Lucas Wirl, Cath Bann, Peter Burt, Chris Cole, Steven Rose y Patrice Salzenstein.
Día y hora: dissabte 10 de novembre de 2018 entre les 09:30 i les 17:00 hores (GMT)
Lugar: Birkbeck University of London (Room B36, Malet Street, London, WC1E 7HZ, United Kingdom)
Organitza: Campaign For Nuclear Disarmament (CND)
---