Mesa Redonda "PCAP 2030 – Peace and SDGs" en el PyeongChang Peace Forum – Jordi Calvo – Corea del Sur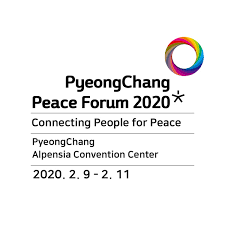 10 February, 2020
---
Where:
Concert Hall, Alpensia Convention Center (PyeongChang, Korea)
---
Organizes:
La Agenda PyeongChang para la Paz (PCAP) 2030
---
Type of event:
Talks
---
La Agenda PyeongChang para la Paz (PCAP) 2030 es una recopilación de ideas e iniciativas para promover la paz y el desarme en el contexto del Decenio de Acción sobre los Objetivos de Desarrollo Sostenible (ODS) de las Naciones Unidas (2020-2030).
En el marco del PyeongChang Peace Forum que se celebra en Corea del Sur entre el 9 y el 11 de febrero de 2020, en la sesión "PCAP 2030 – Peace and SDGs", los panelistas explorarán varias dimensiones del movimiento y el compromiso de la sociedad civil para un mundo pacífico, justo e inclusivo teniendo en cuenta la agenda global sobre el mantenimiento de la paz, el desarme y el ODS 16+. Jordi Calvo, coordinador del Centro Delàs de Estudios por la Paz, participará en esta mesa como ponente, junto a Alyn Ware, Parliamentarians Network for Nuclear Disarmament (PNND); Harshani Dharmadasa, Pathfinders for Peaceful, Just and Inclusive Society; John Romano, TAP (Transparency, Accountability and Participation) Network; Barbara Adams, Global Policy Watch; y Jinho Song, Korea International Cooperation Agency (KOICA).
Día y hora: 10 de febrero de 2020 a las 13:30 horas
Lugar: Concert Hall, Alpensia Convention Center (PyeongChang, Korea)
Más información y programa completo: http://ppf.or.kr/en/
---
Más información y programa completo
---