Primer Seminari intern de la Campanya Banca Armada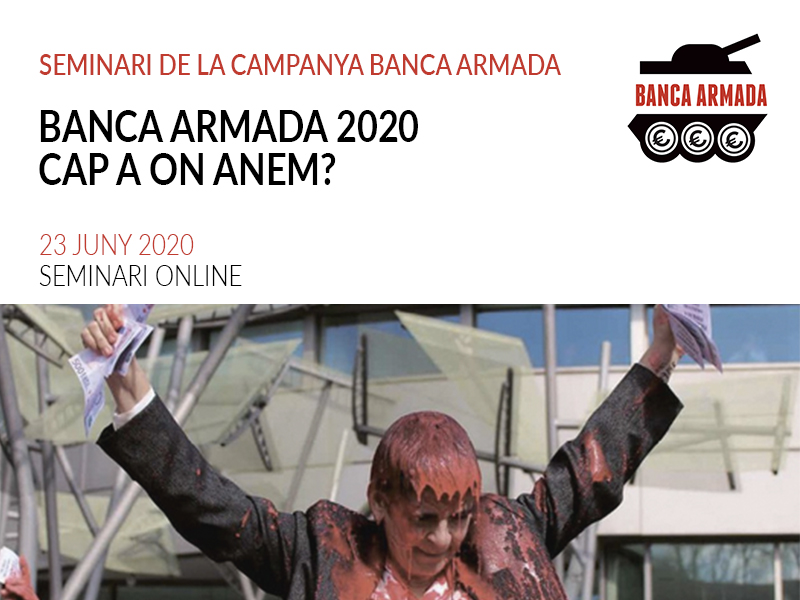 23 June, 2020
---
Where:
Videoconferència
---
Organizes:
Campanya Banca Armada
---
Type of event:
Courses and seminars
---
Dimarts 23 de juny tindrà lloc el primer Seminari de la Campanya Banca Armada on ens trobarem totes les entitats de la Campanya i d'altres entitats amigues per a conèixer-nos encara millor i enfortir sinèrgies, amb una mirada de futur. Perquè volem repensar-nos per a continuar sumant forces juntes i avançar.
El seminari és un acte intern de campanya organitzat per les seves entitats dinamitzadores. Hi participaran el Centre Delàs, Justícia i Pau, Setem Catalunya, Setem País València, ODG, Col·lectiu RETS, FETS, AA-MOC, Fundació Novessendes i altres entitats amigues convidades com Fundación Finanzas Éticas, Setem Nafarroa i Setem HegoHaizea.
Si vols conèixer més sobre la campanya Banca Armada pots consultar la seva activitat i objectius a la seva pàgina web.
---