Ciclo de Debates-Presentaciones "Seguridad y convivencia en las ciudades"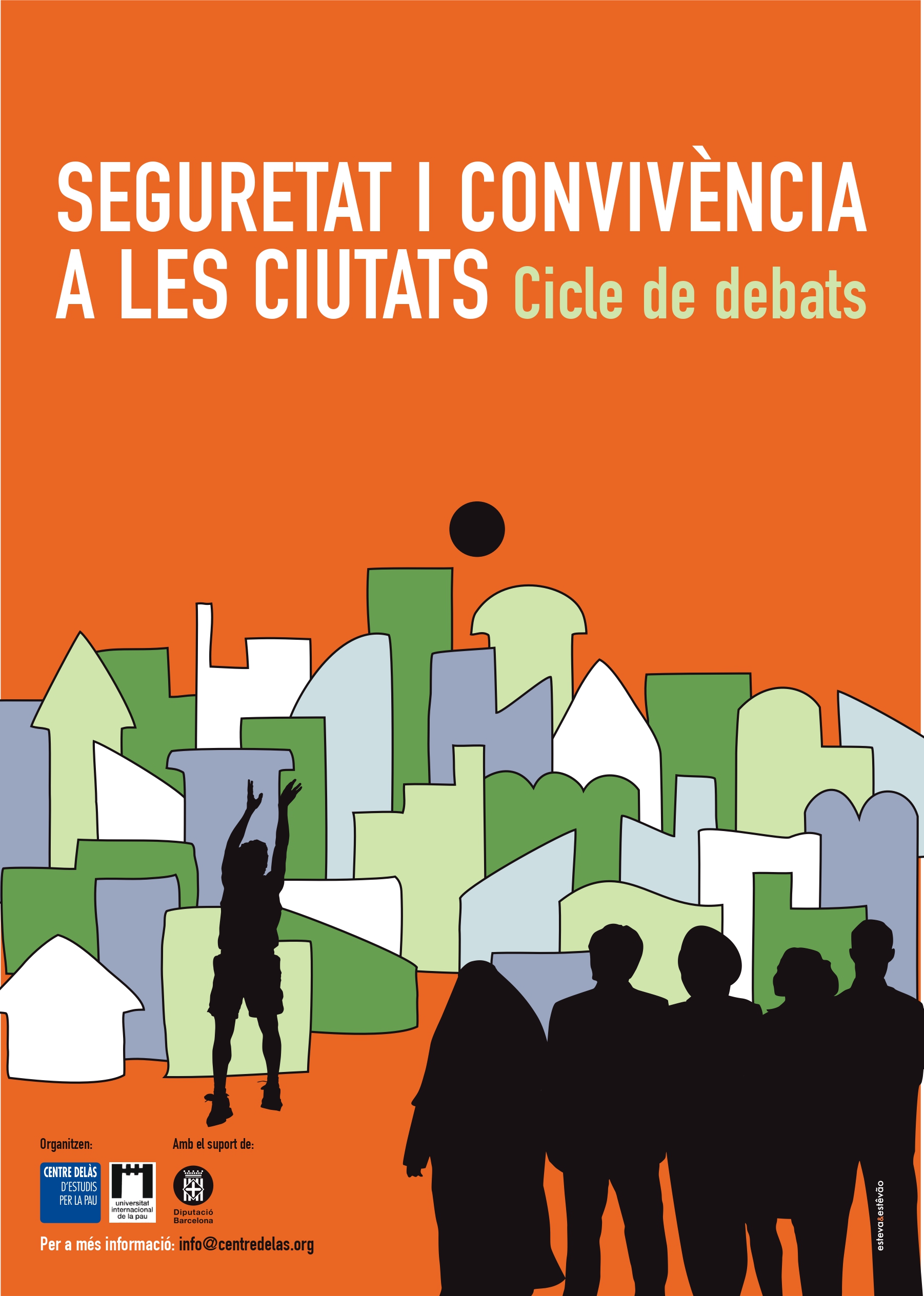 2 May, 2019
---
Where:
Sala Joan Maragall del Centre Cívic Pati Llimona (carrer Regomir, 3 Barcelona)
---
Organizes:
Centre Delàs d'Estudis per la Pau and Universitat Internacional de la Pau
---
Type of event:
Talks
---
El Centro Delàs de Estudios por la Paz y la Universitat Internacional de la Pau organizan durante el año 2019 un ciclo de debates y presentaciones del libro "Políticas de seguridad para la paz. Otra seguridad es posible y necesaria", para abrir un debate crítico sobre como construir alternativas a las políticas de seguridad en las ciudades y avanzar hacia una seguridad para la paz en el ámbito local. El ciclo, bajo el título "Seguridad y convivencia en las ciudades" quiere aportar reflexiones críticas y ofrecer el análisis y propuestas recogidas en la publicación colectiva elaborada por expertas de ambas entidades.
Existen alternativas locales y globales que pueden dar valor a políticas pacifistas y de seguridad y que, además, son coherentes con la cultura de paz y la seguridad humana. Es por eso que desde el Centro Delàs y la Unipau, se quiere aportar a la construcción de estas alternativas y a la promoción de su integración en el ámbito municipal catalán.
Sesiones del Ciclo de Debates-Presentaciones:
– 02/05/2019 (Barcelona) Desigualdades en las ciudades con Carme Borrell, doctora en salud pública y gerente de la Agència de Salut Pública de Barcelona; Ricard Gomà, Doctor en Ciencia Política y de la Administración, profesor titular en el Departamento de Ciencia Política y Derecho Público de la UAB; y Salvador Busquets, experto en desigualdades y director de Càritas Barcelona.
– 03/04/2019 (Barcelona), Violencias y construcción de paz en las ciudades con Tica Font, experta en seguridad y miembro del Centre Delàs, y Amadeu Recasens, Comisionado de Seguridad del Ayuntamiento de Barcelona.
---