"Militarization, the arms business and the fight against terrorism: who profits from war?" en el 5th Maputo Workshop on Corporatve Impunity and Human Rights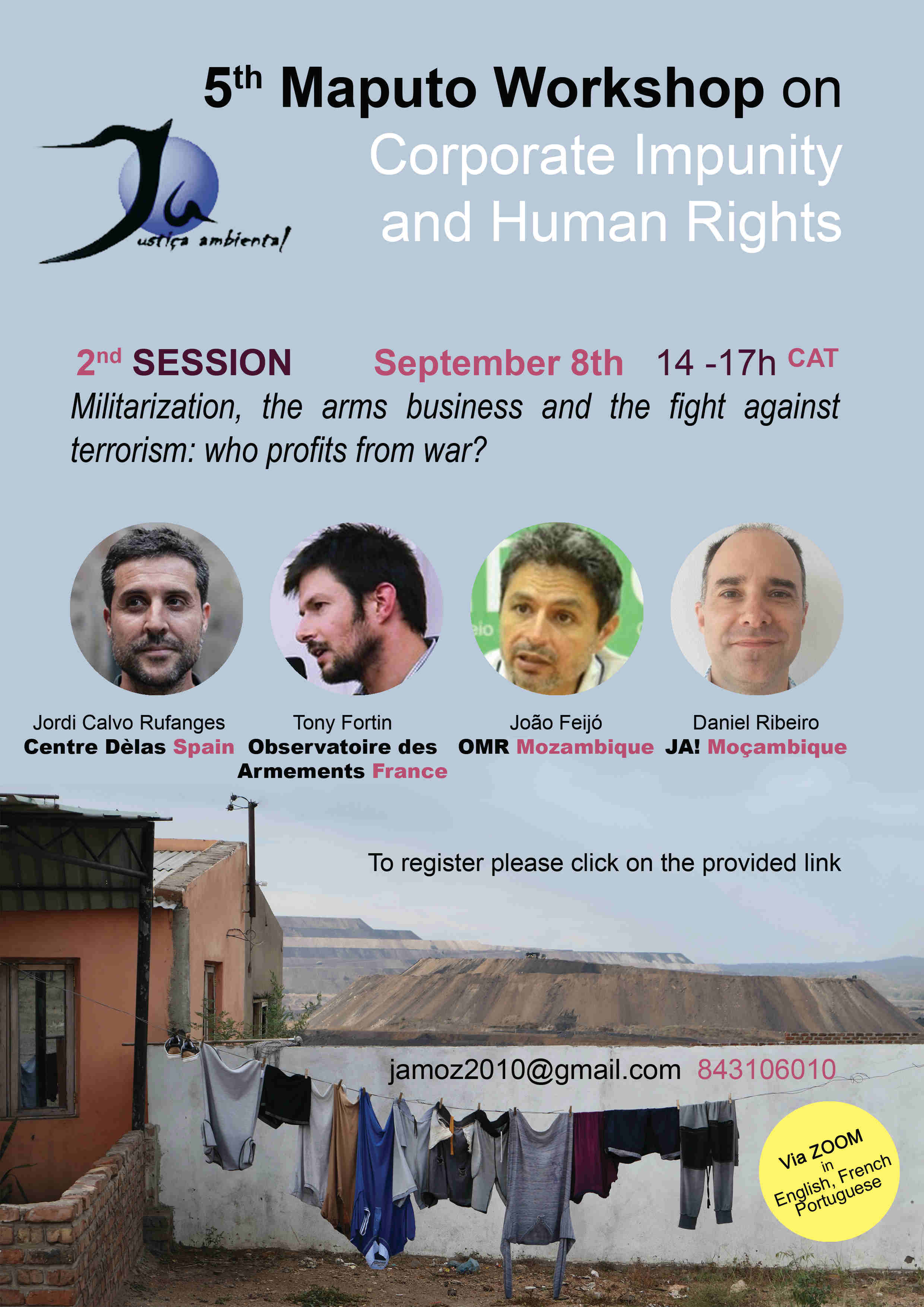 8 September, 2021
---
Where:
Zoom
---
Organizes:
Justiça Ambiental
---
Type of event:
Talks
---
Justiça Ambiental organizes a series of online conversations about capitalism, society and human rights, with researchers, professors and activists from Mozambique, South Africa, Algeria, Uganda, Spain, France, Ireland and Ecuador.
On its second session, on September 8th, we'll talk about "Militarization, the arms business and the fight against terrorism: who profits from war?".
"Military strategies have been promoted across the world as the best way to deal with conflicts, insurgencies and terrorism, but reality shows they aren't very effective. In which ways has the arms industry been influencing the governments of the most militarized countries? Which narratives are fabricated to normalize and perpetuate wars? What is the relationship between extractivism and militarization? And why is this relevant to reflect on the conflict in Cabo Delgado, northern Mozambique?".
The event will take place via Zoom from 14h, with interpretation to Portuguese, English and French. You can register through this link: https://us06web.zoom.us/meeting/register/tZcpf–uqTwvH9eNDizWZHLn6m22rCChbVqu
---