Webinar "Armas, negocio, política, opacidad. Un recorrido por el comercio de armas del Estado español"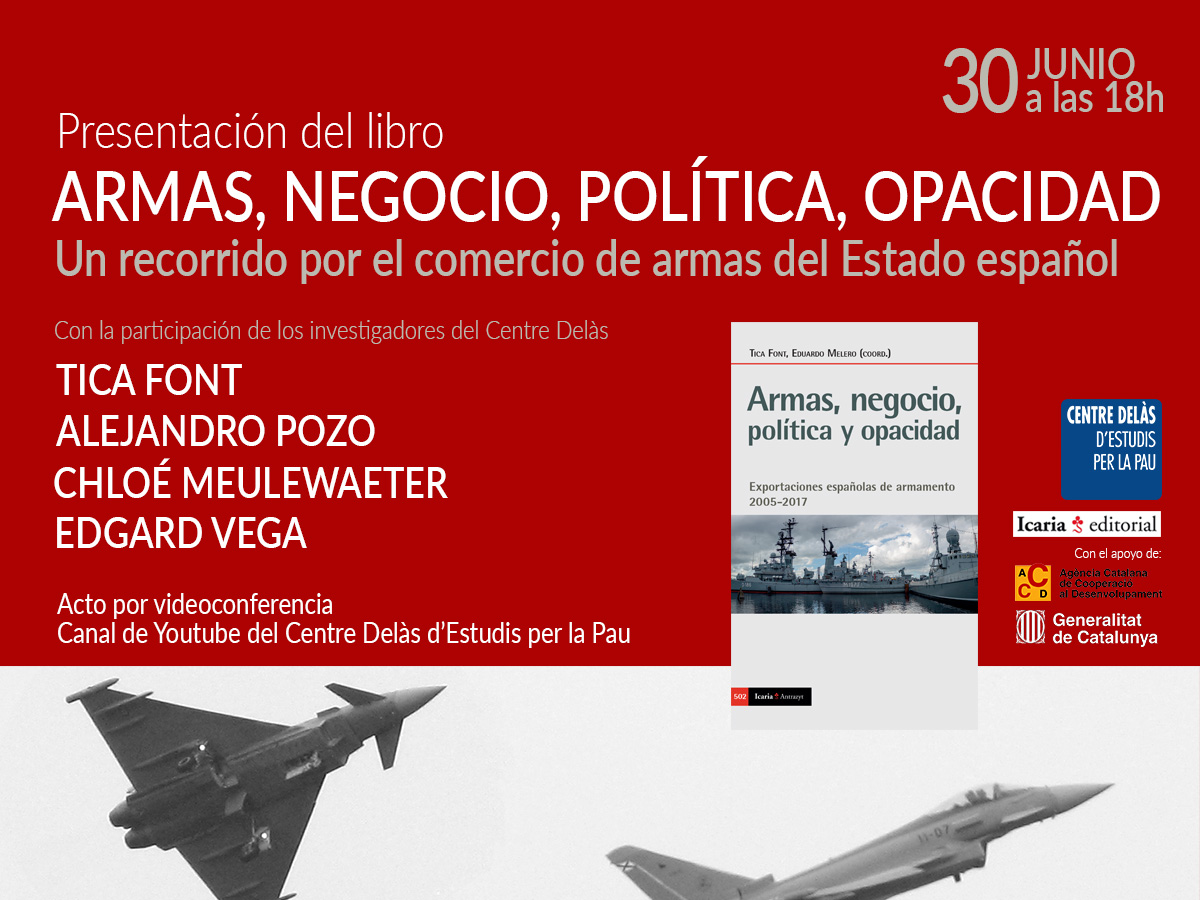 30 June, 2020
---
Where:
Videoconferencia
---
Organizes:
Centre Delàs d'Estudis per la Pau y Icaria Editorial
---
Type of event:
Courses and seminars
---
¿Cuál es la correlación entre el gasto militar, las exportaciones de armas y los conflictos armados? ¿Se cumple la legislación actual de regulación del comercio de armas? ¿Qué responsabilidades hay detrás de la venta de armas españolas a países implicados en conflictos armados y vulneraciones de Derechos Humanos?
El próximo martes 30 de junio tendrá lugar el Webinar "Armas, negocio, política, opacidad. Un recorrido por el comercio de armas del Estado español", organizado por el Centre Delàs d'Estudis per la Pau con la colaboración de Icaria Editorial y el apoyo de la Agència Catalana de Cooperació al Desenvolupament.
El webinar nos introducirá les principales conclusiones trabajadas por investigadoras del Centre Delàs, recogidas en el nuevo libro "Armas, negocio, política, opacidad", publicado por la Editorial Icaria.
El webinar contará con algunas autoras del libro, y autoras que han trabajado en otras publicaciones relacionadas con el comercio de armas, como son Tica Font, Alejandro Pozo, Chloé Meulewaeter y Edgard Vega. Esta presentación, previa al lanzamiento del libro, que se ha tenido que retrasar por motivos relacionados con la Covid-19, y que estará disponible en pre-venta el día de la presentación, nos pondrá de manifiesto que el Gobierno español no solamente es muy poco riguroso en el cumplimiento de la legislación, sino que en determinados supuestos puede entenderse que están adoptando decisiones claramente ilegales (ventas a Arabia Saudita). Por otra parte, veremos que se prioriza los criterios económico-comerciales (vender lo máximo posible) y los geopolíticos (vender a los aliados) de estas exportaciones, antes que la protección de los Derechos Humanos o la prevención de conflictos armados.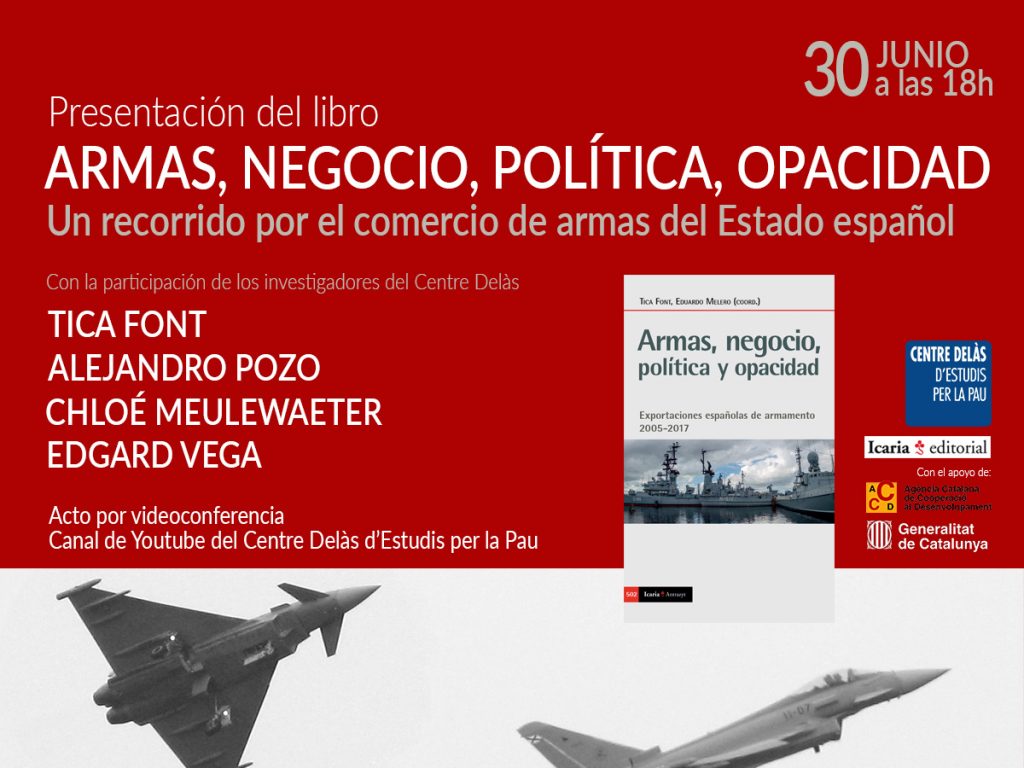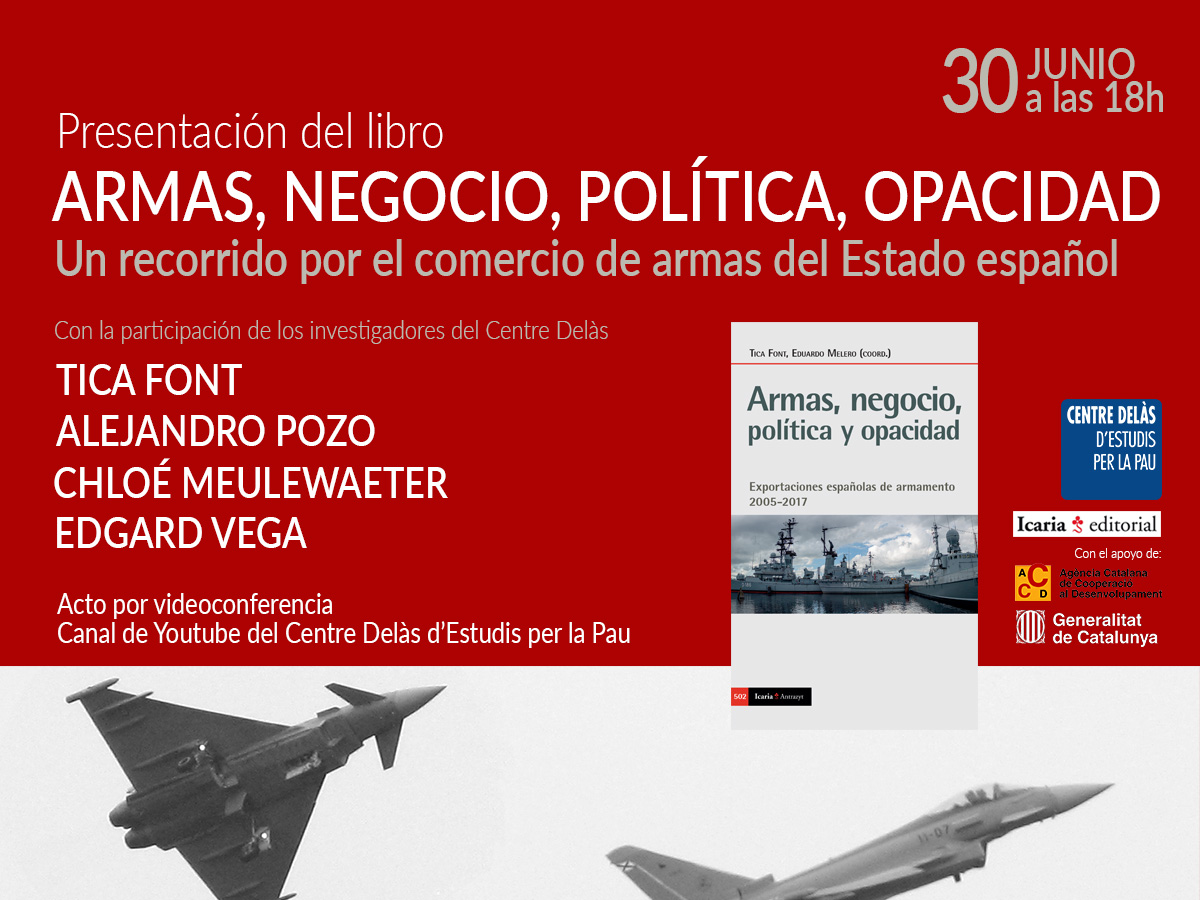 ---