"Frontex and militarisation of borders" on Resisting the Arms Trade Webinars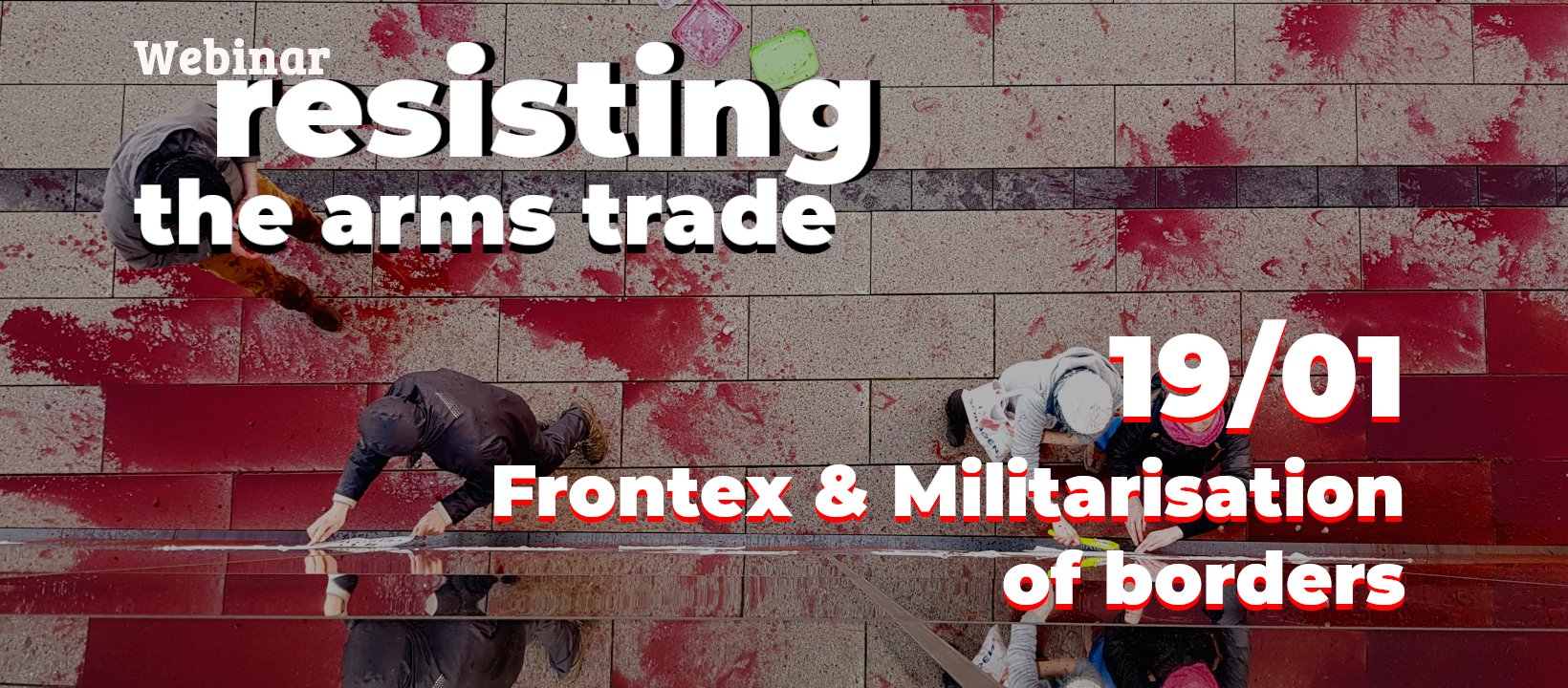 19 January, 2021
---
Where:
Webinar
---
Organizes:
Vredesactie
---
Type of event:
Talks
---
Over the past few years, Vredesactie has led a campaign against the arms trade with I Stop the Arms Trade, which has garnered many successes. For example, in 2020, activists' actions caused the arms ship Bahri Yanbu to avoid the port of Antwerp and the Dutch Administrative Court suspended arms export licenses twice, both in March and August.
Many campaigners around the world are working together to resist the arms trade. In this series of webinars organized by the Dutch peace organization Vredesactie, we will hear their stories. They will address questions like: How does the international arms trade work? Who benefits? How do organizations and individuals oppose the arms trade? What victories have we already achieved? And most importantly: what can I do?
In the session next Tuesday, January 19th at 8:00 p.m., the militarization of borders and the role of Frontex, which benefits from these policies, will be addressed in particular.
The events are open to all audiences with prior registration in this form (you will receive the link of the webinar the same day): https://vredesactie.be/node/14131
---
Més informació i inscripcions a la web de Vredesactie
---