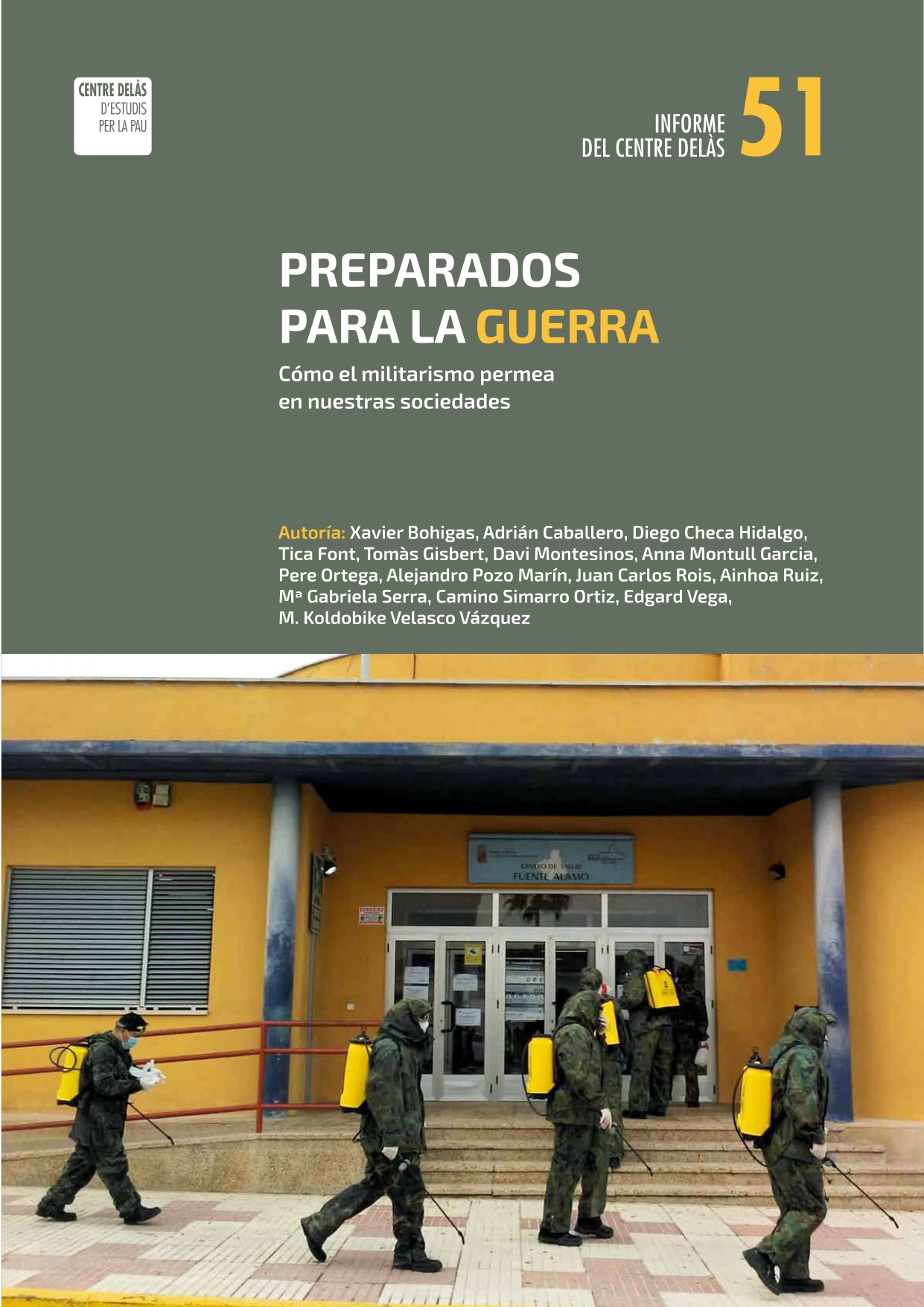 Ainhoa Ruiz Benedicto, Alejandro Pozo, Anna Montull Garcia, Camino Simarro, Davi Montesinos, Diego Checa Hidalgo, Edgard Vega, Jordi Calvo, Pere Ortega, Tica Font, Tomàs Gisbert, Xavier Bohigas, Gabriela Serra - 23/12/2021
Militarism is presented in different ways in our society and the institutions promote this normalization of militaristic security as if there were no other options and perspectives from which to build people's security. The report "Prepared for war. How militarism permeates our societies" is a choral work, with a total of 16 authors from different fields, from the activist to...
---
Puedes leer y descargar el informe completo en castellano aquí.